This page honors those dogs who are no longer walking on earth with us but will always be in our hearts.
Magnum MH 12/20/1998-10/17/2012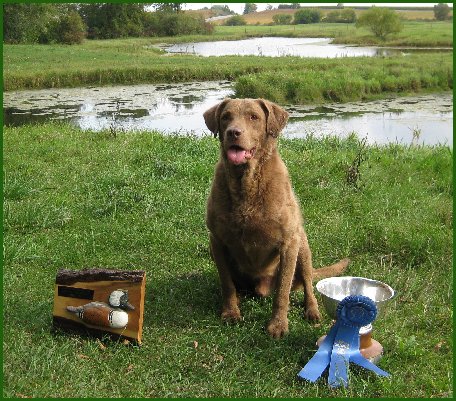 We do still have frozen semen available from Magnum.
Tess MH 1/19/2001 - 9/20/13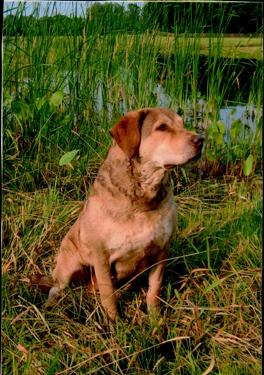 Tess had a great personality. She made everything fun. Anyone that spent time with her, fell in love her. She loved to play, especially with the tennis ball, in the snow and chasing blowing leaves. She loved to hunt waterfowl and pheasant and had an excellent nose.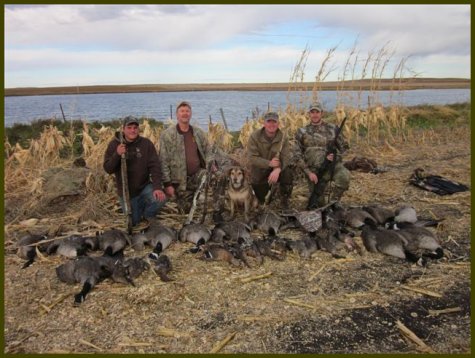 Tess North Dakota Hunt at 11 years old.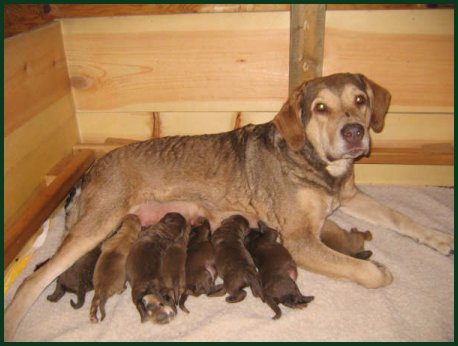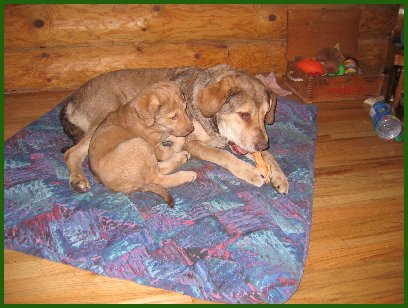 Grizz MH 12/23/05 - 09/29/13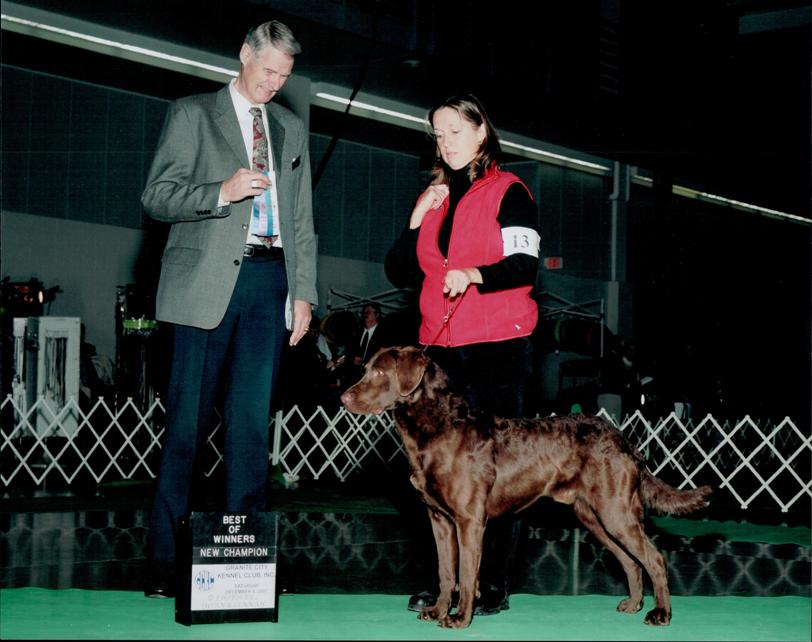 We do still have frozen semen available from Grizz.
Kodi MH 6/10/04 - 12/22/13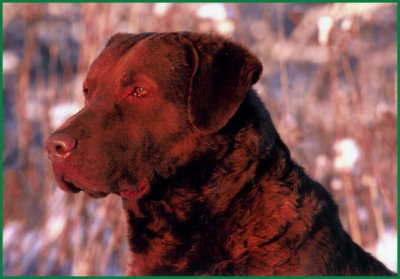 Kodi was as easy to train as they come. After going 4 for 4 in the AKC Junior's, she went right into Senior's where she also went 4 for 4 and received her AKC Senior Title at 14 months old. She passed 3 Master Tests before the age of 2 and received her AKC Master Title before the age of 3. She also earned points in the show ring along the way.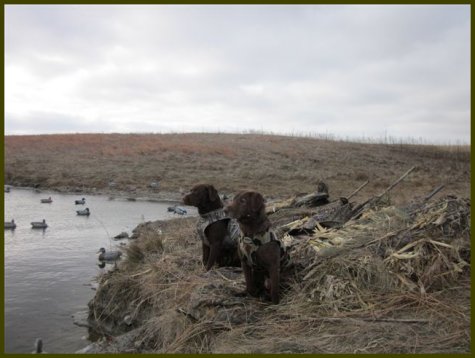 Kodi and son (Guage)
She was an outstanding upland and waterfowl dog. She pointed upland game birds just like a pointer. She loved the water and was always ready to go.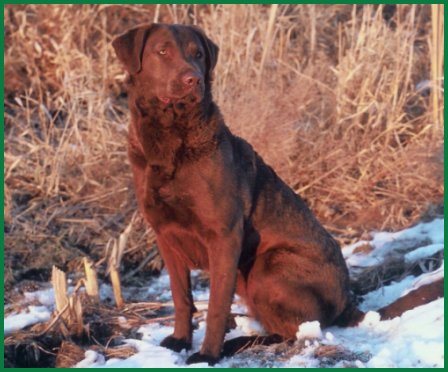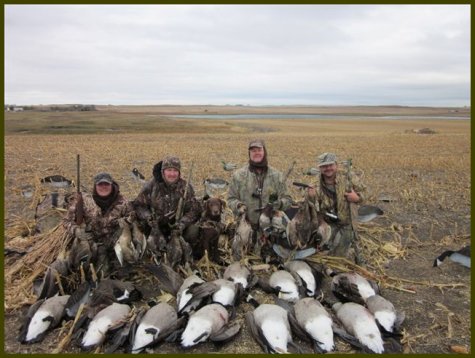 Kodi North Dakota hunt at 7 years old.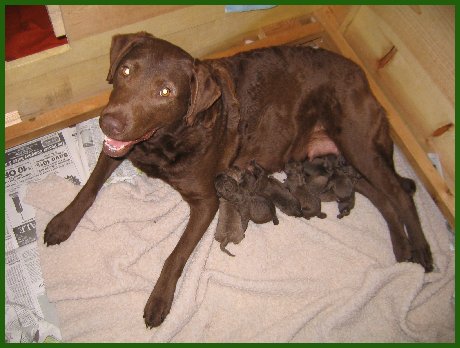 Kodi with pups.
Abby 2/10/11 - 1/10/14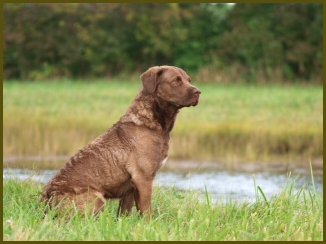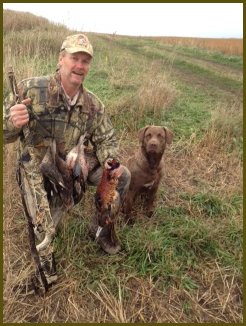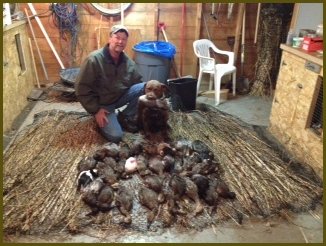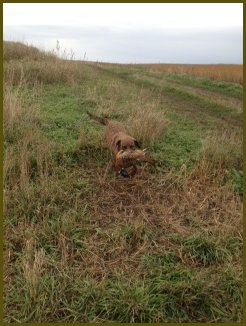 Abby was a rescue dog that the owner did not want to pay cost of treatment for pneumonia. After a very loving and caring individual working at the veterinarian office nursed Abby back to health she was looking for someone to find her a home. We told her we would find a home for her. We picked Abby up and immediately fell in love with her. She was beautiful and full of life. She adjusted so well to us and our dogs that we decided to keep her. Unfortunately her life ended early due to a terrible automobile accident. In the short time that she was with us she really touched our hearts. Like all of our former dogs we miss her dearly.
Chessie 1/01/93 - 7/14/03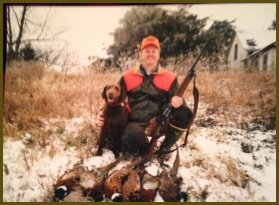 Chessie was our first experience with the breed. We were so amazed on how intelligent she was and how fast she learned. She was a great hunting dog and companion. When I trained Chessie I didnít know what a hunt test or field trial was. I read about hunt test and thought I would give it a try. I entered her and eventually got her Junior and Senior Hunter titles. She made us fall in love with the breed and we have had Chessies ever since.